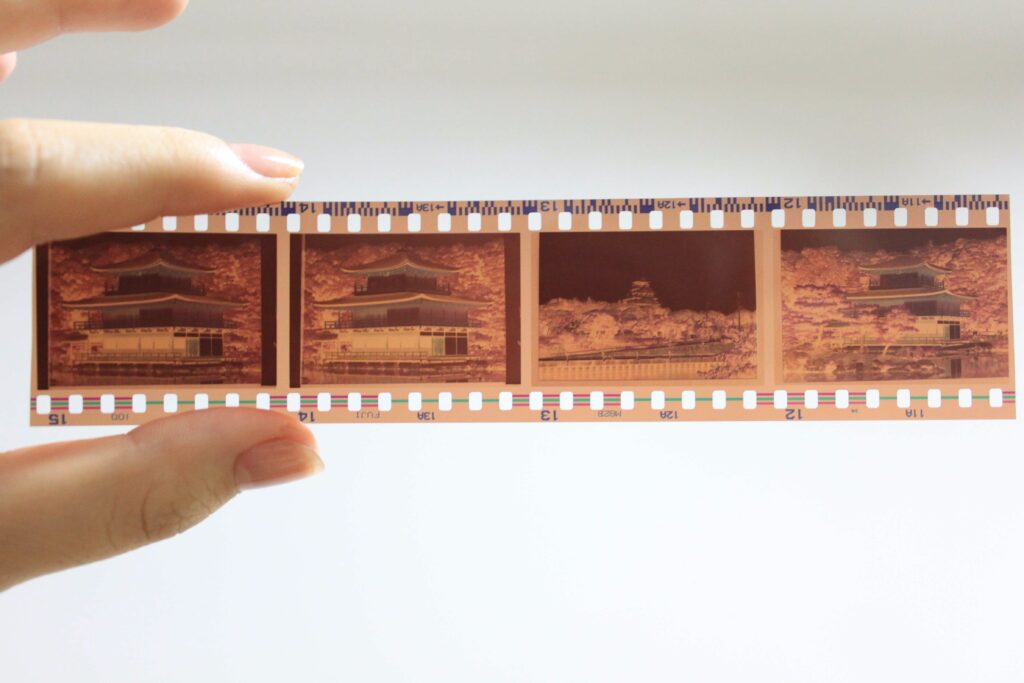 Eerder nog niet op deze site, maar vanaf heden wel: een alfabetisch overzicht van de films en (spoorslags) series die ik op deze site en voor andere media van een (korte) recensie of analyse heb voorzien.
Iedere titel is direct een hyperlink naar de betreffende pagina op timbouwhuis.nl. Regisseur en jaartal worden constant tussen haakjes vermeld.
Niet iedere hyperlink leidt naar een 'enkele recensie'. Sommige films bespreek ik in festivalverslagen waarin meerdere titels aan bod komen. (Wetenschappelijke) analyses uit mijn studietijd zijn ook meegerekend; hyperlinks kunnen dus ook leiden naar een essay, een paper of een enkele thesis.
Een enkele titel is twee keer besproken. In dat geval is tussen haakjes een extra hyperlink met "2x" toegevoegd.
Van sommige titels is geen hyperlink beschikbaar, bijvoorbeeld omdat de betreffende titel alleen in print is besproken. Het gaat bijvoorbeeld om filmmagie-publicaties. Als dit het geval is, staat tussen vierkante haakjes waar het stuk in kwestie gepubliceerd is.
Kijk voor overzichten van álle geziene titels op één van de websites waarop ik mijn kijkgedrag bijhoud (zie de pagina 'over mij' om u door te laten verwijzen).
Deze database is in aanbouw (laatste archiefupdate 16-8-2023, >2019)
A Hidden Life (Terrence Malick, 2019)
A Land Imagined (Yeo Siew Hua, 2018)
À plein temps (Eric Gravel, 2021)
A Plena Luz: El Caso Narvarte (Alberto Saúl Arnaut Estrada, 2022)
A Wednesday! (Neeraj Pandey, 2008)
Acide (Just Philippot, 2023)
Aftersun (Charlotte Wells, 2022)
Agua Fría de Mar (Paz Fábrega, 2010)
All-In: Team Jumbo-Visma (serie; Job van der Zon, 2023)
All That Breathes (Shaunak Sen, 2022)
Aloners (Hong Sung-Eun, 2021)
Als de Kraanvogels Overvliegen [The Cranes are Flying] (Mikhail Kalatozov, 1957)
Als De Nacht Maar Niet Valt (Marc Schmidt, 2023)
American Symphony (Matthew Heineman, 2023)
Anna's War (Aleksey Fedorchenko, 2018)
Another Day of Life (Raúl de la Fuente & Damian Nenow, 2018)
Apples (Christos Nikou, 2020)
Aurora's Sunrise (Inna Sahakyan, 2022)
Autobiography (Makbul Mubarak, 2022)
Bergman Island (Mia Hansen-Løve)
Berlin Alexanderplatz (Burhan Qurbani, 2020)
Blade Runner (Ridley Scott, 1982)
Boiling Point (Philip Barantini, 2021)
Booksmart (Olivia Wilde, 2019)
Boom! Boom! The World vs. Boris Becker (miniserie; Alex Gibney, 2023)
Brawn: The Impossible Formula 1 Story (miniserie; Daryl Goodrich, 2023)
Break Point (serie; Martin Webb, 2023)
Bruce Lee and the Outlaw (Joost Vandebrug, 2018)
Bye Bye Barry (Paul Monusky, Micaela Powers, Angela Torma, 2023)
Capharnaüm (Nadine Labaki, 2018)
Chambre 999 (Lubna Playoust, 2023)
Cinephilia Now: Part I – Secrets within walls (Yusuke Sasaki, 2020)
Close (Lukas Dhont, 2022)
Colectiv [Collective] (Alexander Nanau, 2019)
Con el Viento [Facing the Wind] (Meritxell Colell, 2018)
Continuer (Joachim Lafosse, 2018)
Cool Abdoul (Jonas Baeckeland, 2021)
Corpo Celeste (Alice Rohrwacher, 2011)
Damp Season (Gao Ming, 2020)
Dark (serie; Baran bo Odar & Jantje Friese, 2017-2020)
De IRT Affaire (serie; Marc de Leeuw & Thijs Schreuder, 2023)
De Oost (Jim Taihuttu, 2020)
Den store stilhed [The Great Silence] (Kristine Brocks, 2022)
Desterro (Maria Clara Escobar, 2020)
Do Not Hesitate (Shariff Korver, 2021)
Doubles Vies (Olivier Assayas, 2018)
Dream (Byeong-heon Lee, 2023)
Dreaming Walls: Inside The Chelsea Hotel (Amélie van Elmbt + Maya Duverdier, 2022)
Dreamland (Miles Joris-Peyrafitte, 2019)
Drømmeland (Joost van der Wiel, 2019)
Dwelling in the Fuchun Mountains (2x) (Gu Xiaogang, 2019)
Enter the Void (Gaspar Noé, 2009)
Entre dos Aguas [Between Two Waters] (Isaki Lacuesta, 2018)
Eternal Spring (Jason Loftus, 2022)
Everything Everywhere All At Once (Dan Kwan + Daniel Scheinert, 2022)
Evolution (Kórnel Mundruczó, 2021)
Falcon Lake (2x) (Charlotte Le Bon, 2022)
Federico Chiesa – Back on Track (2023)
First Cow (Kelly Reichardt, 2019)
Flora and Son (John Carney, 2023)
Forever (Frelle Petersen, 2022)
Forever (Anders Hazelius, 2023)
France (Bruno Dumont, 2021)
Game of Thrones (serie; David Benioff & D.B. Weiss, 2011-2019)
Ghost Tropic (2x) (Bas Devos, 2019)
Ghosted (Dexter Fletcher, 2023)
Green Bank Pastoral (Federico Urdaneta, 2020)
Hail Satan? (2x) (Penny Lane, 2019)
Hellhole (Bas Devos, 2019)
Higuita: El camino del Escorpión (Luis Ara, 2023)
Holly (Fien Troch, 2023)
Honey Boy (Alma Har'el, 2019)
I Comete – A Corsican Summer (Pascal Tagnati, 2021)
Idiocracy (Mike Judge, 2006)
Incitement (Yaron Zilberman, 2019)
Ingenting å le av [Nothing to Laugh About] (Petter Næss, 2021)
Into the Abyss (Werner Herzog, 2011)
Jak Najdalej Stad [I Never Cry] (Piotr Domalewski, 2020)
Jésus López (Maximiliano Schonfeld, 2021)
John Wick: Chapter 3 – Parabellum (Chad Stahelski, 2019)
Jojo Rabbit (Taika Waititi, 2019)
Júlia ist (Elena Martín, 2017)
Kleinkinderen van de Oost (Daan van Citters + Joenoes Polnaija, 2023)
Kom Hier Dat Ik U Kus (Sabine Lubbe Bakker & Niels van Koevorden, 2020)
L'Ennemi (Stephan Streker, 2020)
La Cinquième Saison [The Fifth Season] (Peter Brosens & Jessica Woodworth, 2012)
La Civil (Teodora Mihai, 2021)
La Course (serie; Dries Tolleneer & Jeroen de Greef, 2023)
La Virgen de Agosto [The August Virgin] (Jonás Trueba, 2019)
Lazzaro Felice (2x) (Alice Rohrwacher, 2018)
Le Jeune Ahmed (Gebroeders Dardenne, 2019)
Le Meraviglie [The Wonders] (Alice Rohrwacher, 2014)
Le Règne animal [The Animal Kingdom] (Thomas Cailley, 2023)
Leaving Neverland (miniserie; Dan Reed, 2019)
Les Pires [The Worst Ones] (Lise Akoka + Romane Gueret, 2022)
Letzter Abend (Lukas Nathrath, 2023)
Lewis Capaldi: How I'm Feeling Now (Joe Pearlman, 2023)
Lillian (Andreas Horvath, 2019)
Longest Third Date (Brent Hodge, 2023)
Looking for Venera (Norika Sefa, 2021)
Los Angeles Plays Itself (2x) (Thom Andersen, 2003)
Malmkrog (2x) (Cristi Puiu, 2020)
Manta Ray (Phuttiphong Aroonpheng, 2018)
Mark Cavendish: Never Enough (Alex Kiehl, 2023)
Marriage Story (Noah Baumbach, 2019)
Memento (2x) (Christopher Nolan, 2000)
Meseta (Juan Palacios, 2019)
Metronom (2x) (Alexandru Belc, 2022)
Mijn Grote Broer (Mercedes Stalenhoef, 2023)
My Little Nighttime Secret (Nataliya Meshchaninova, 2023)
Next Sohee (July Jung, 2022)
Ningyo (Timo Ottevanger, 2019)
Nocturne (Viktor van der Valk, 2019)
Nothing to Laugh About (Petter Næss, 2021)
Nuevo Orden (Michel Franco, 2020)
Nowhere (Albert Pintó, 2023)
Nowhere Special (Uberto Pasolini, 2020)
…Nu Verandert Er Langzaam Iets (Menna Laura Meijer, 2018)
Nuestro Tiempo [Our Time] (2x) (Carlos Reygadas, 2018)
Official Film of the Olympic Games Tokyo 2020 (Side A) (Naomi Kawase, 2022)
Öndög (Wang Quan' An, 2019)
One For All (serie; Sirik Geffray & Sander de Geyter, 2023)
One Second (Yimou Zhang, 2020)
Parasite (2x) (Bong Joon-Ho, 2019)
Pax Massilia (serie, seizoen 1; Kamel Guemra, 2023)
Perfumed Nightmare (Kidlat Tahimik, 1977)
Pieces of a Woman (Kornél Mundruczó, 2020)
Quarterback (serie; Matt Dissinger, Shannon Furman, Tim Rumpff, 2023)
Qala (Anvita Dutt, 2022)
Rebels of the Neon God (Tsai Ming-Liang, 1992)
Red Road (Andrea Arnold, 2006)
Resten af livet [Forever] (Frelle Petersen, 2022)
Riders of Justice (Anders Thomas Jensen, 2020)
Safe (Todd Haynes, 1995)
Saint Omer (Alice Diop, 2022)
Sea Fever (Neasa Hardiman, 2019)
Senna (Asif Kapadia, 2010)
Shaun White: The Last Run (miniserie; Christina Clusiau & Shaun Schwarz, 2023)
Shorta (Frederik Louis Hviid & Anders Ølholm, 2020)
Smoke Sauna Sisterhood (Anna Hints, 2023)
Sin señas particulares [Identifying Features] (Fernanda Valadez, 2020)
So Long, My Son (Xiaoshuai Wang, 2019)
Songs of Repression (Estephan Wagner & Marianne Hougen-Moraga, 2020)
Special Ops: Lioness (serie, seizoen 1; Taylor Sheridan, 2023)
Splendid Isolation (Ursula Antoniak, 2022)
Stellet Licht (Carlos Reygadas, 2007)
Stephen Curry: Underrated (Peter Nicks, 2023)
Take Shelter (Jeff Nichols, 2011)
The Act of Killing (Joshua Oppenheimer, 2011)
The Aftermath (James Kent, 2019)
The Calming (Song Fang, 2020)
The Candidate (short; David Karlak, 2011)
The Deepest Breath (Laura McGann, 2023)
The Deserted (VR; Tsai Ming-Liang, 2017)
The Diplomat (serie, seizoen 1; Debora Cahn, 2023)
The Dmitriev Affair (Jessica Gorter, 2023)
The Dreamers (Bernardo Bertolucci, 2003)
The Edge of Daybreak (Taiki Sakpisit, 2021)
The Exiles (Lola Amaria, 2022)
The House That Jack Built (2x) (Lars von Trier, 2018)
The Integrity of Joseph Chambers (Robert Machoian, 2022)
The Last Duel (Ridley Scott, 2021)
The Lion King (2x) (Jon Favreau, 2019)
The New Gospel (Milo Rau, 2020)
The Pale Blue Eye (Scott Cooper, 2022)
The Quiet Girl (Colm Bairéad, 2022)
The Report (Scott Z. Burns, 2019)
The Trial (Sergei Loznitsa, 2018)
The Two Popes (Fernando Meirelles, 2019)
The Village Detective: a Song Cycle (Bill Morrison, 2021)
The White Crow (Ralph Fiennes, 2018)
The Wicker Man (Robin Hardy, 1973)
Then Came You (Peter Hutchings, 2018)
To the Moon (Tadhg O'Sullivan, 2020)
Tour de France: Au cœur du peloton  (serie; Jamie Batten e.a., 2023)
Training Day (Antoine Fuqua, 2001)
Un petit frère (Léonor Serraille, 2022)
Untold: Jake Paul the Problem Child (Andrew Renzi, 2023)
Untold: Johnny Football (Ryan Duffy, 2023)
Untold: Swamp Kings (miniserie; Katharine English, 2023)
Vive L'Amour (Tsai Ming-Liang, 1994)
Vortex (Gaspar Noé, 2021)
Vox Lux (Brady Corbet, 2018)
War Pony (Gina Gammell + Riley Keough, 2022)
Waterworld (Kevin Reynolds, 1995)
Werk Ohne Autor (Florian Henckel von Donnersmarck, 2018)
When Forever Dies (Peet Gelderblom, 2020)
Wolfpack (serie; Stef Ackx e.a., 2023)
Zaniki (Gabriel Velázquez, 2018)
Regisseurs: